HYDROVISION 2022 Denver
The HYDROVISION International will take place in Denver (Colorado, USA) from 12 - 14 July 2022. We are pleased to contribute a technical presentation to the conference programme.
Peter Meusburger will talk about "Cavitation as limiting factor for plant refurbishment – CFD calculations and test rig results".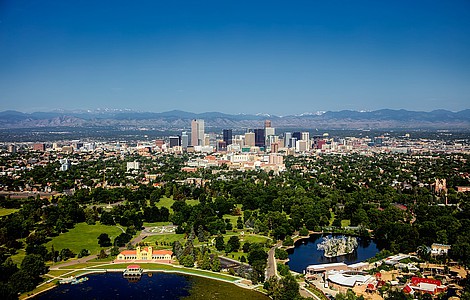 We are looking forward to meet you at our exhibition booth no. 1133!
HYDROVISION 2022 International
12 – 14 July 2022 | Denver, Co, USA
Colorado Convention Center
Hydro 2022 Strasbourg
We are pleased to contribute two technical presentations to the conference programme at Hydro 2022 in Strasbourg.
Peter Meusburger and Helmut Benigni will give an insight into our research activities and talk about the following topics:
"Francis turbine refurbishment at HPP Schwarzach: CFD calculations and operational experience"
"More than 1500 m head with a single-stage storage pump: Model test on pressure pulsations and compensation methods"
Visit us at our exhibition booth no. 051, in Exhibition Area 1. We look forward to interesting discussions!
Hydro 2022 Strasbourg
25 – 27 April 2022
Palais de la Musique et des Congrès
Future visions for small hydropower
The User Forum Small Hydropower is the practical forum for operators, planners and manufacturers of small hydropower plants. Today, modern small hydropower plants are capable of generating renewable electricity in a decentralized, efficient and environmentally friendly manner. The ongoing debate shows that there is a need for ideas and strategies on how small hydropower can best establish itself in the economy and society with intelligent concepts for protecting the environment - and these are precisely what will be discussed at the forum.
We are pleased about our contribution to the 24th International User Forum on Small Hydropower Plants. Prof. Helmut Benigni will give the presentation "Cost-optimised model tests for small hydropower".
We are also pleased about the presentation of Dr. Jürgen Schiffer (Prof. Dr. Jaberg & Partner GmbH), our former colleague at the Institute for many years, who will give an insight into "Damage analysis and runner optimisation using the example of a Francis turbine with severe cavitation damage".
We are looking forward to an interesting exchange of knowledge at the 24th International User Forum on Small Hydropower Plants, October 7-8, 2021 in Bressanone, Italy.
All detailed information on program and registration can be found HERE.
Jahrestagung Kleinwasserkraft Österreich 2021
Der Verein der Kleinwasserkraft Österreich ladet zum Branchentreff! Vom 14. und 15. Oktober 2021 findet die Jahrestagung Kleinwasserkraft Österreich, im Lakeside Spitz in Klagenfurt, statt.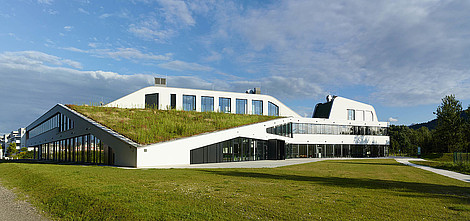 Alle weiteren Informationen finden Sie HIER.
Handover of the institute's management from Helmut Jaberg to Peter Meusburger
We are pleased to announce the appointment of Dipl.-Ing. Dr.-techn. Peter Meusburger as new Professor and Head of the Institute for Hydraulic Fluid Machinery.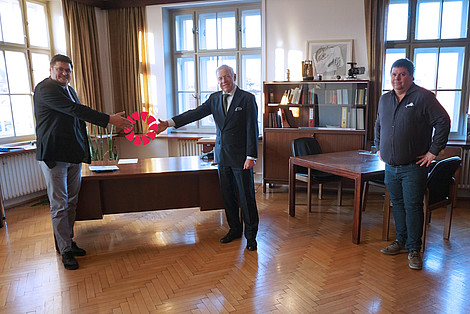 Peter Meusburger studied at the Graz University of Technology and worked for several years as an assistant at the Institute of Hydraulic Fluid Machinery HFM. After completing his doctoral thesis, he switched to the business world. From 2008 he worked for the engineering service of Vorarlberger Illwerke AG and took over the management of the mechanical engineering department. In 2017 he moved to E-Werke Frastanz (Austria) as Technical Director.
Since 2013 Peter Meusburger has been a member of ASI-AG 192.05 "Pipelines for hydroelectric power plants and pipelines for hydroelectric power plants and snow-making systems".
From 2017 to 2020 he was lecturer at the University of Applied Sciences Vorarlberg in the master course "Energy Technology and Energy Economics". Since years he is lecturer and member of the board of the University Programme in Hydropower (MEng) at the Graz University of Technology.
The re-appointment of the Chair strengthens the field of expertise "Sustainable Systems" at the TU Graz.
Emeritus: Professor Helmut Jaberg – Head of the Institute of Hydraulic Fluid Machinery
After more than 25 years as head of the Institute of Hydraulic Fluidmachinery (Graz University of Technology), Helmut Jaberg retired at the end of the summer semester 2020 and is now professor emeritus.
In 1995 he was installed as head of the Institute, and under his leadership, the Institute of Hydraulic Fluidmachinery has gained an excellent reputation echoing far beyond Austria's borders. Nowadays, the Institute is considered a leader in Europe. Its five fields of activity – machine and system numerics, laboratory research, plant measurements, post-graduate study courses and conferences – have been consequently established and continuously developed by Helmut Jaberg. The institute is proud to say that no other institute covers such a range of services in the field of hydraulic fluid machinery and systems.
Helmut Jaberg studied aerospace engineering in Stuttgart as well as Southampton and Munich. In Munich, he started his professional career as a calculation engineer for large turbines at the aircraft engine manufacturer MTU München GmbH. After completing his doctoral thesis at Stuttgart University, he became head of the department "Axial Pumps, Fundamentals, Calculation" in the central R&D Department of KSB AG, one of the world leaders in the pump business. From 1988 onwards, he was directeur developpement in KSB's German-French business unit "Building Services". At that time, he also became convenor of a CEN standards working group, and still is to this day. From 1992 onwards, he headed the business unit "General Industry" until 1995, when he took up the professorship at the University of Technology Graz.
In 1996 Helmut Jaberg established a nowadays highly renowned platform for the exchange of experience and knowledge – from practitioners for practitioners – with his first practitioners' conference in Graz "Pumps in process engineering, wastewater and power plant technology", which celebrates its 25th anniversary in 2021 and has developed into the largest event of its kind in the German-speaking world. Somewhat later followed the practitioners' conference "Water power – Turbines – Systems" which is taking place every two years.
More than 17 years ago, Jaberg and together with other experts set up a unique training programme for pump specialists, the Pumpenfachingenieur GmbH. In the meantime, more than 500 participants (from the manufacturer as well as the planner and operator side) have successfully completed the programme.
In 2013, also with the support of a relevant expert committee, the part-time 'University programme in Hydropower' was launched, again as a distance-learning course with labotatory sessions. Helmut Jaberg saw the potential of hydropower, but also the need for more in-depth training in this particular field.
During the preparation of the latest activity report of the Institute of Hydraulic Fluid Machinery Helmut Jaberg stated: "There is a lot to report from Graz about Hydraulic Fluid Machinery, and we have a lot on our agenda for the coming years." Those, who know Helmut Jaberg, know that these are not idle words. Becoming an emeritus professor does not mean that he is retiring, as he continues to be an active managing partner of the internationally operating technical consulting company Prof. Dr. Jaberg und Partner GmbH. Also, he will be organizing 'his' practitioners' conferences, which have become well-known and appreciated in the industry within the last decades. And he will of course still be active as managing director of the Pump Engineer study course.
Viktor Kaplan – innovative inventor and developer
Viktor Kaplan is still a role model in terms of creativity, innovation and staying power. However, other technical achievements can also be attributed to him. At the Viktor Kaplan anniversary Prof. Helmut Jaberg gave an insight into this.
RENEXPO INTERHYDRO 2019
With regard to climate protection and security of supply, hydropower is of particular importance in the future energy system as a storable, safe, base load-capable and long-established renewable energy source.
As part of RENEXPO INTERHYDRO, which will take place from 28 to 29 November in the Messezentrum Salzburg, the "5th International Conference: Hydropower and Energy Storage" will focus on "Hydropower in the Future Energy System between Sustainability, Security of Supply and Innovation". It presents the current situation of hydropower and energy storage in the EU and presents new technological developments in areas such as digitisation, sector coupling and hydrogen. The focus is always on integration into the future energy system. Renowned experts report on current challenges and are available for questions and discussion.
In the session "Political framework conditions, overview, market situation" Prof. Helmut Benigni will speak about the "Potential for hydropower & energy storage in Europe".
In addition, the Hydroforum offers a varied programme on current industry topics on both days of the Renexpo. Prof. Benigni will lead through the programme on the second day. Details on the planning, construction, operation and maintenance of hydropower plants, implemented projects, practical experience, plant components and innovations will be presented.
Furthermore, water ecologically compatible hydropower construction and the supply of 100% renewable electricity for electromobility are further exciting main topics.
We are looking forward to your visit!
RENEXPO INTERHYDRO
28.-29. November
Messezentrum Salzburg / Halle 10
Booth no. 412
Get here your FREE TICKET and meet us at the RENEXPO INTERHYDRO!
Select special promotion "Freikarte - Freeticket" and enter the promotion code "RenexpoFreeticket".
Please register here and you will get a reduction of 20% for the Renexpo conference: CONGRESS DISCOUNT
Download EXHIBITION CATALOGUE
HYDRO 2019, Porto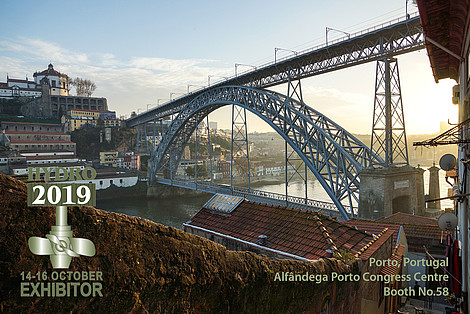 Portugal has strong emphasis on all forms of renewable and has a wealth of experience and expertise to share, in all forms of hydropower: from large-scale pumped-storage plants to large and small run-of-river installations.
The country has about 7200 MW of installed hydro capacity, including pumped-storage; and typically hydro contributes more than 15 000 GWh/year of electricity. A number of large hydro or pumped-storage plants have been upgraded in recent years to add new reversible units.
Therefore, Portugal is an ideal European host country for the global hydropower community and the HYDRO 2019.
Some of the key topics of the conference are i.g. innovative approaches to design and construction, modelling and as well environmental and social issues.
We are pleased to be able to participate in this year's conference with two contributions.
Prof. Helmut Jaberg will contribute the lecture "Assessment of the hydraulic behaviour of a reverse radial gate with installed flaps by using multiphase CFD-simulations" (Session 14 – Hydro plant and gate safety; Tuesday 15 October).
Prof. Helmut Benigni provides the topic "Downstream fish migration in a Kaplan turbine: Numerical simulation and experimental verification" (Session 29 – Environment: Fish protection; Wednesday 16 October).
We are looking forward to welcome you at our booth no. 58 as part of the Hydro 2019 in Porto in the Alfândega Porto Congress Centre from 14th to 16th October 2019.
Find HERE an overview of the entire conference program.
22. Internationales Anwenderforum Kleinwasserkraftwerke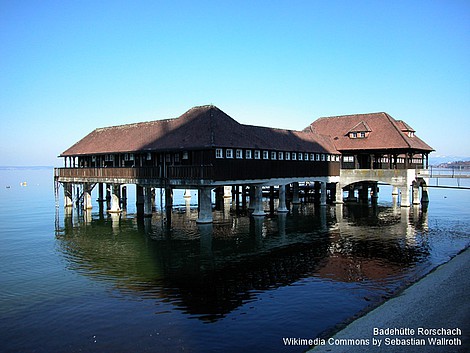 The public's focus is often on wind power and solar energy when addressing the issue of energy generation through renewable energies. However, small hydropower in particular makes an enormously important contribution as a CO2-free energy resource. In Austria, more than 4000 small hydropower plants feed 6 terawatt hours of electricity into the grid and supply more than 50% of households. Small hydropower is not only an economical and environmentally friendly source of energy. Environmental protection and nature conservation are in the interest of operators of small hydropower plants. Numerous investments in fish ladders and ecological accompanying measures serve as examples.
The 22nd User Forum Small Hydropower Plants from 26-27 September in Rorschach, Switzerland, offers the opportunity for the exchange of experience and intensive dialogue between operators, users, planners, experts, manufacturers and licensing authorities. This year's User Forum will focus on topics such as the environment and sustainability, turbine technology and innovations.
We are pleased that our institute is allowed to contribute to the programme. Prof. Helmut Benigni will give a lecture in the session 'Turbine Technology' on the following topic: "Cavitation in hydraulic machines - measurement, numerical simulation and damage patterns".
Furthermore, we are pleased about the contribution of our colleague Dr. Jürgen Schiffer-Rosenberger in the session 'Technology and Innovations': "Reliable pressure surge calculation of hydropower plants using hillchart data from numerical flow simulation".
Find HERE the complete program of the 22nd International User Forum Small Hydropower Plants.
More about small hydropower in Austria.
HydroVision 2019 - in retrospect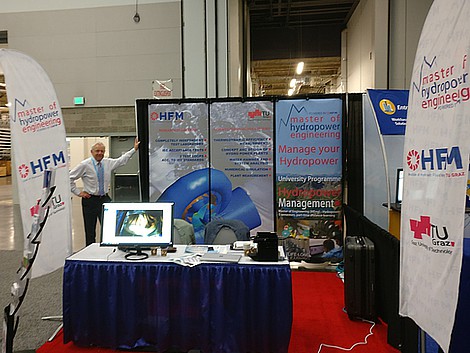 Hydrovision, Portland OR: The largest hydropower conference and exhibition in the world with approximately 4000 participants.
We contributed four lectures and thus were one of the most activist speaking organizations:
Two papers on transient operation of pumped storage power plants incl. hydraulic short circuit operation, one paper on numerical turbine optimization to reduce construction costs and another paper on a hybrid pumped storage power plant for the coupling of renewable like wind and the storage possibility of hydro power. All presentations met with a considerable response, whereby the flexible operation of pumped storage plants in the USA is still in its initial stages and will increase considerably in the future for the known reasons.
We would like to thank the numerous visitors to our stand! In many conversations the capabilities of our Institute HFM in the fields of numerical 3D CFD, waterhammer simulations, IEC acceptance and laboratory test, on-site measurements as well as the University Programme in Hydropower were presented and explained to the many interested visitors.
The pleasing international interest in our services is an incentive for us to continue our efforts.
HydroVision International 2019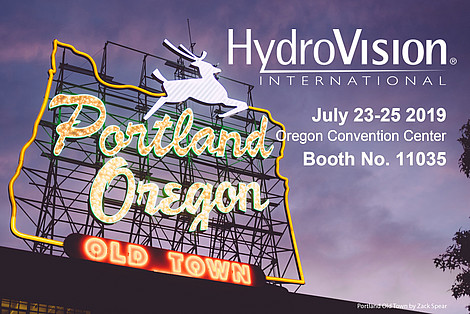 Portland – well known for its parks, bridges and cycle paths, his environmental friendliness, microbreweries and cafes. The largest city in the state of Oregon lies on the Columbia and Willamette Rivers. For more than 3000 hydropower professionals Portland will be the meeting point for the exchange of knowledge and experience from 23 - 25 July. HydroVision International will focus on hydropower's current and future challenges. 
Prof. Dr. Helmut Jaberg and Dipl. Ing. Stefan Höller-Litzlhammer are among the speakers with the following scientific contributions:
"Waterhammer Simulations for KOPS II Pumped Storage HPP and Comparison with Measurements" (Room C123, Session No. 3B2 – Wednesday, July 24, 2:30 PM – 4:00PM)
"Adaptions of a Model-tested Kaplan Turbine for a Cost-effective Hydro Power Plant Layout by Means of CFD" (Room C123, Session No. 4B5 – Thrusday, July 25, 11:00 AM – 12:30 PM)
"Hybrid Pumped Storage Hydro Power Plant-Site Selection, Economic Analysis and Water Hammer Calculation" (Room B110/111/112, Session No. 2C4 – Wednesday, July 24, 11:00 AM – 12:30 PM)
"100% Flexibility in Pumped Storage HPP – Hydraulic Short Circuit as alternative operational mode - simulation and relation" (Room B114, Session No. 5H2 – Thursday, July 25, 3:00 PM – 4:30 PM)
We would be pleased to welcome you at our booth no. 11035!
HydroVision Conference Schedule
Contact public relations
Helmut Benigni

Assoc. Prof. Dipl.-Ing. Dr.techn.
+43 316 873 - 7578
helmut.benigni@tugraz.at

Presse